Posted by Megan on 31st Jan 2019
#Field to Fork
I was very fortunate to attend a Taste of Game evening recently in association with BASC to sample a 5-course taster menu. The menu consisted entirely of game meat that was locally sourced here in Herefordshire ranging from venison to partridge so the taste palate was in for a treat with the different flavours on offer.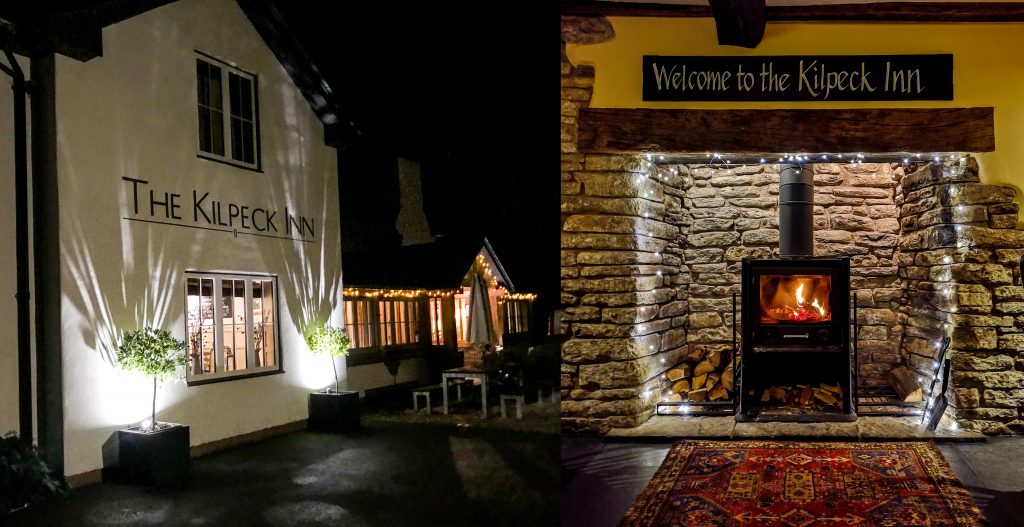 The Kilpeck Inn
The event took place at the Kilpeck Inn which really set the scene for the evening with its roaring fire and hearty interior that made you feel like you were on a country estate. The aim of these events by Taste of Game is to inform people about the local and natural produce on their doorsteps that has been harvested or hunted, encouraging the sustainable, best practice use of a natural food. It is also a great opportunity to sample game meat if you haven't been fortunate to try it before.
A representative of BASC (The British Association for Shooting & Conservation) was also at the event to provide information about the organisation's membership scheme and discuss the issues that the shooting industry is currently facing.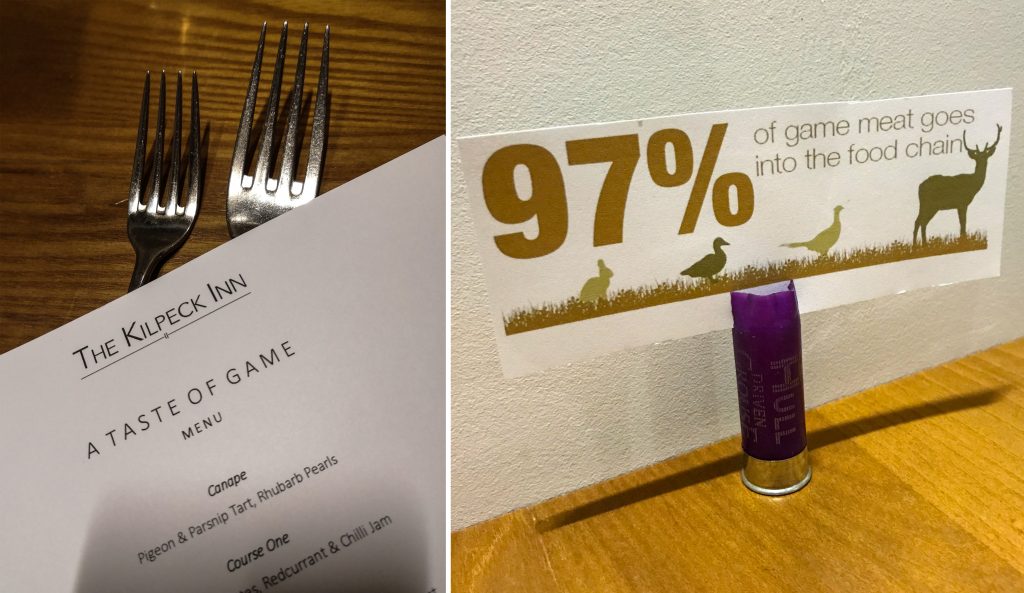 For starters we received canapes which held scrumptious Pigeon & Parsnip Tarts scattered with Rhubarb Pearls. Small and dainty, these little tarts were absolutely divine and a perfect way to start a dinner party.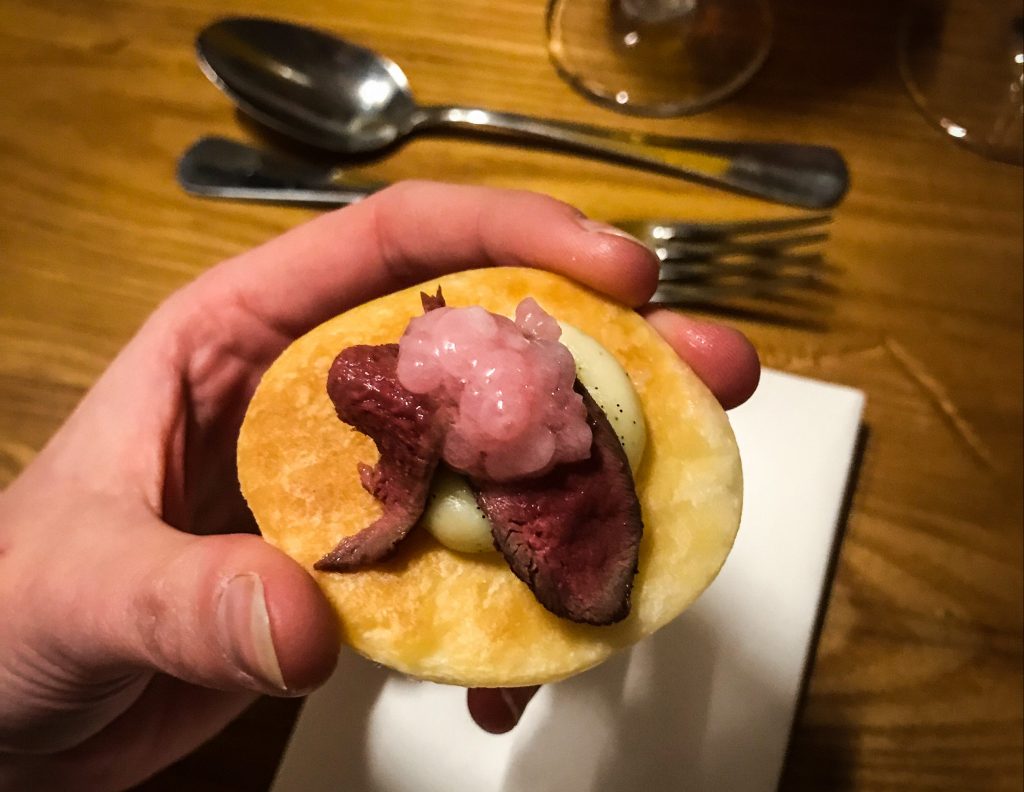 The canapes were followed by Venison Croquettes which were served with a redcurrant & chilli jam; a perfect combination for a rich meat. This was a great first course and quite a diverse way of cooking Venison as the meat was pulled for an alternative texture.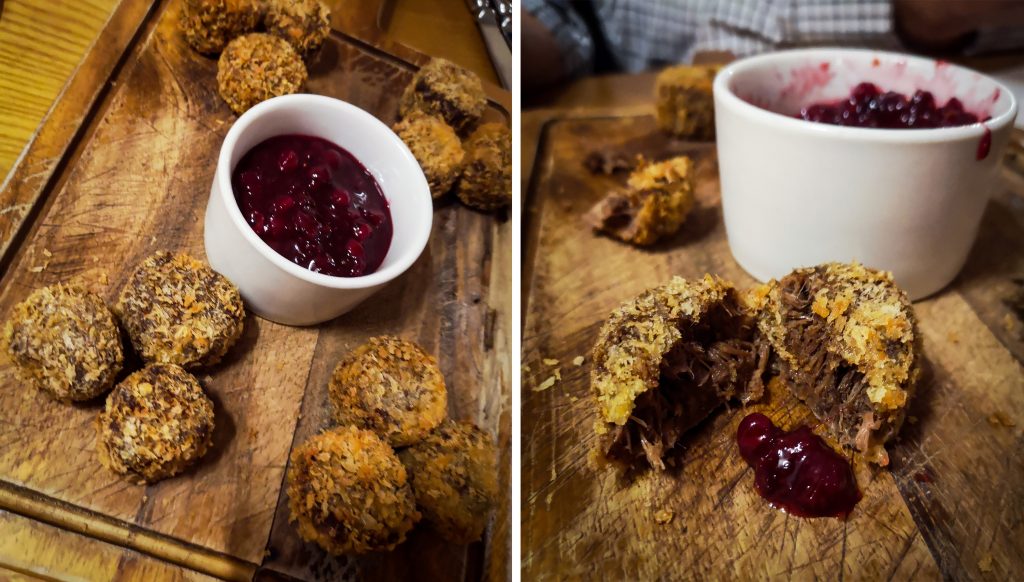 Rabbit rillette was our next course and this resembled a pate texture so it was a great alternative to your standard brussels pate. Served with apricot chutney and brioche toast, it was another easy way of incorporating game meat in your meals.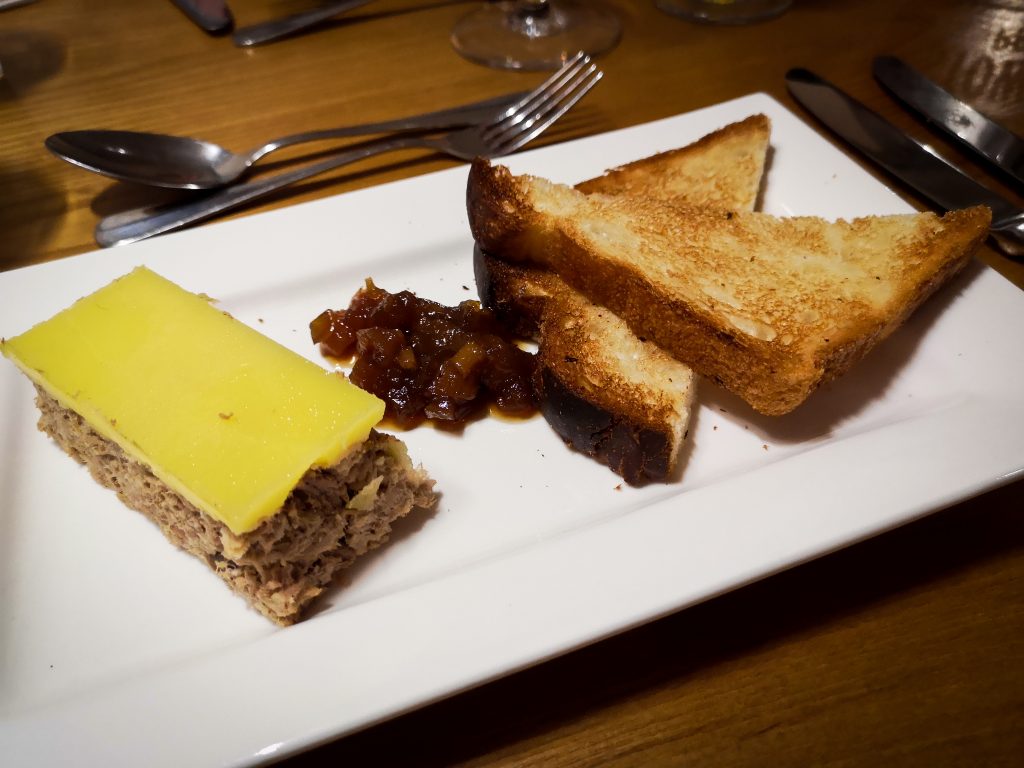 We moved onto hot dishes next and was greeted with pheasant for our third course. This was a very hearty dish full of pearl barley, wild mushrooms and crispy kale; all things that can be found on your doorstep. Add some homemade chips as a side dish and you've got yourself a delicious meal!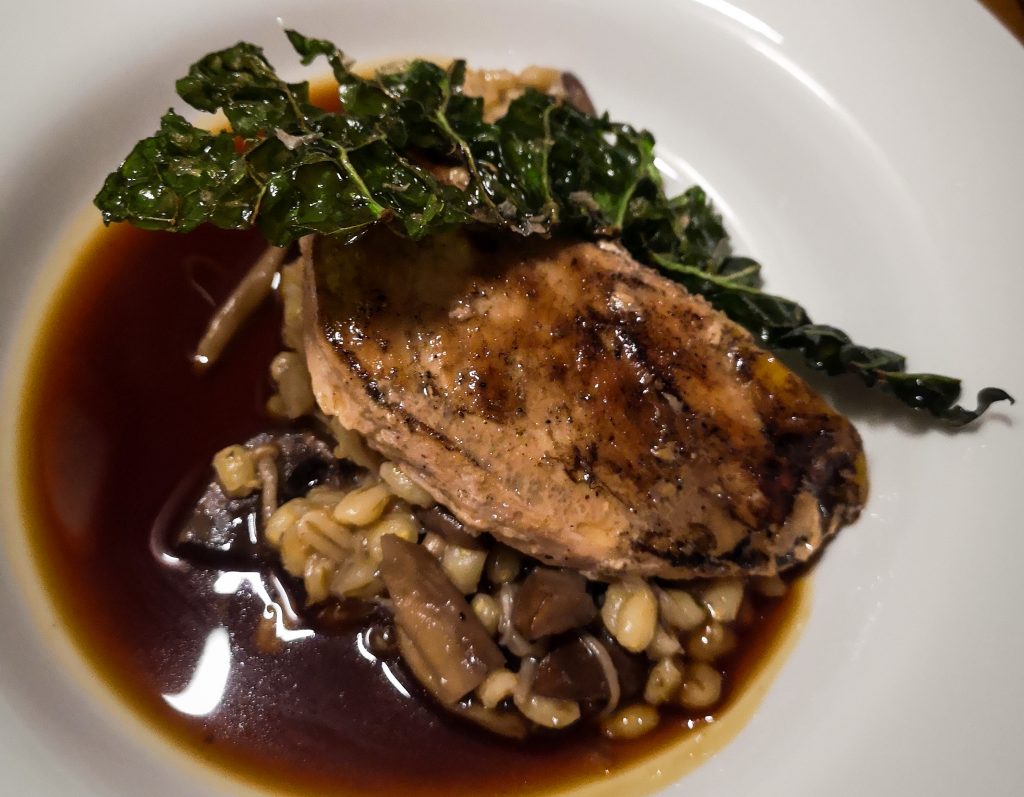 Drawing an end to the selection of game meats was course 4 and the best was definitely saved until last. We were served Partridge, Pear & Parsnip Puree, Straw Potatoes and Kalettes drizzled with a White Wine & Thyme Jus. The combination of flavours was incredible and the straw potatoes reminded me of salt & vinegar sticks with all the saltiness. The meal concluded with dessert and after all the rich flavours we had just experienced, this did not disappoint either. Creamy vanilla pannacotta with forced rhubarb and ginger nut crumb was a pleasant sight to behold and certainly a taste palate pleaser.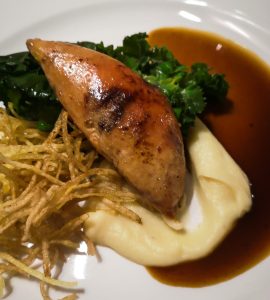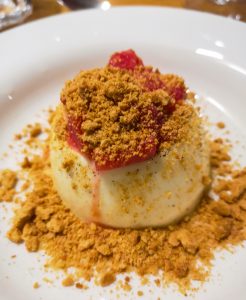 The evening did not stop at course 5 as a raffle was also held which was raising money for Farms for City Children, a charity offering urban children from all over the country a unique opportunity to live and work on a real farm in the heart of the countryside. It is a great way for children to learn about produce and where their food comes from. Luckily, I won a BASC travel mug and tie so it was worth buying a ticket for!
Overall the evening was a roaring success for Taste of Game and BASC with the pub full to the brim with guests and empty plates all round.
For someone who has never really cooked game, it was a great way to sample the variety of game meat we have on offer in this country as well as learn new and exciting recipes.
If this blog has inspired you to start cooking game then why not head to the Taste of Game website where you can find hundreds of recipes, game dealers and restaurants as well as information about this sustainable produce.
After all this talk about food, I'm starting to get peckish! I would love to hear your game recipes so leave a comment below!