Posted by Megan on 15th May 2018
#Malcolm Harradine
We recently had the pleasure of TV presenter Malcolm Harradine visiting our store and demonstrating some delicious cooking using Stellar cookware. The aroma and taste of his food left us all very hungry for more! One of his dishes on the day was Salmon Fishcakes and we're thrilled to show you how he did them.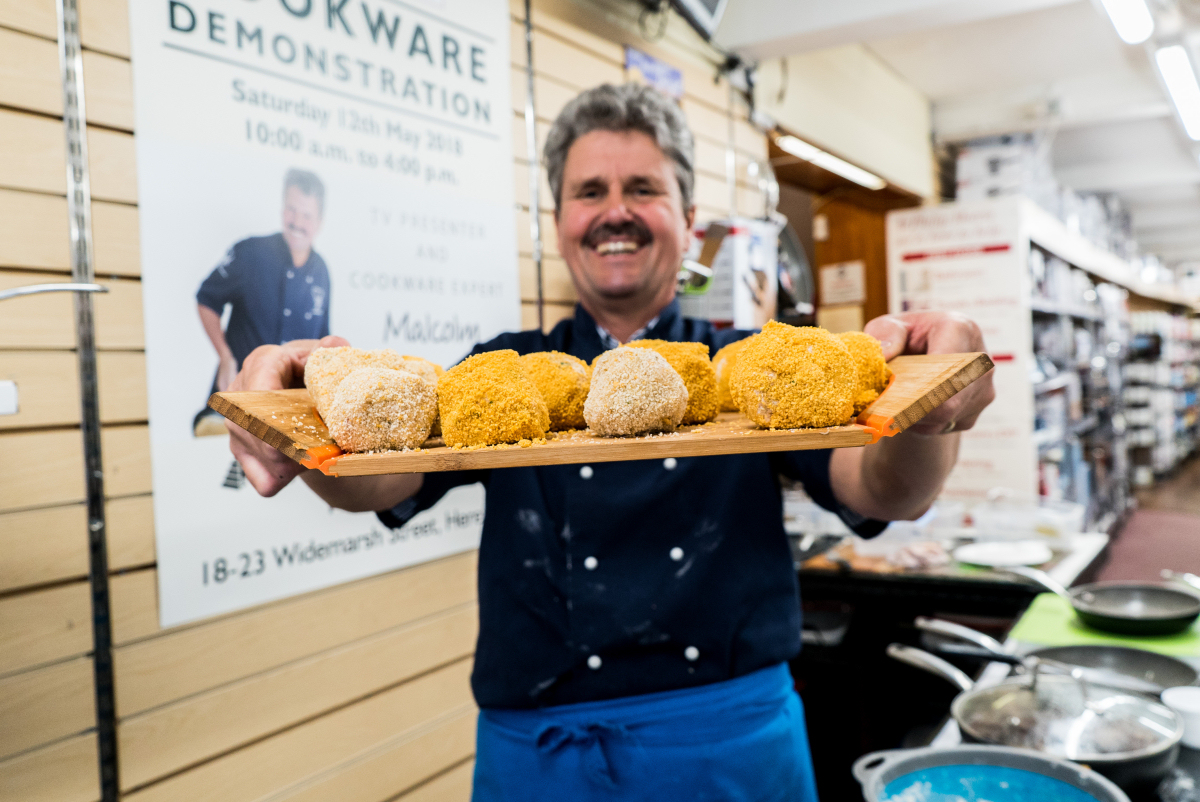 Salmon Fishcakes
Serves: 4
Prep/Cooking Time: 55mins
Ingredients
1 small tin of Wild Red Salmon
4 spring onions, finely chopped
4 tbsp of sweet chilli dipping sauce
5 small Maris Piper potatoes, peeled and quartered
5 tbsp fresh coriander, finely chopped
1 tbsp of fresh dill or tarragon
1 tsp Dijon mustard
1 tsp black pepper & 1 tsp sea salt
1 red chili, de-seeded & chopped
2 egg yolks and 1 egg white
1 tbsp of plain flour
8 slices of white bread, zapped into breadcrumbs
Juice of 1 lemon
Crisp n Dry Oil
Method
Prepare the potatoes & fish
Boil potatoes until soft and put through a potato ricer to ensure it is lump free. Put aside and allow to cool.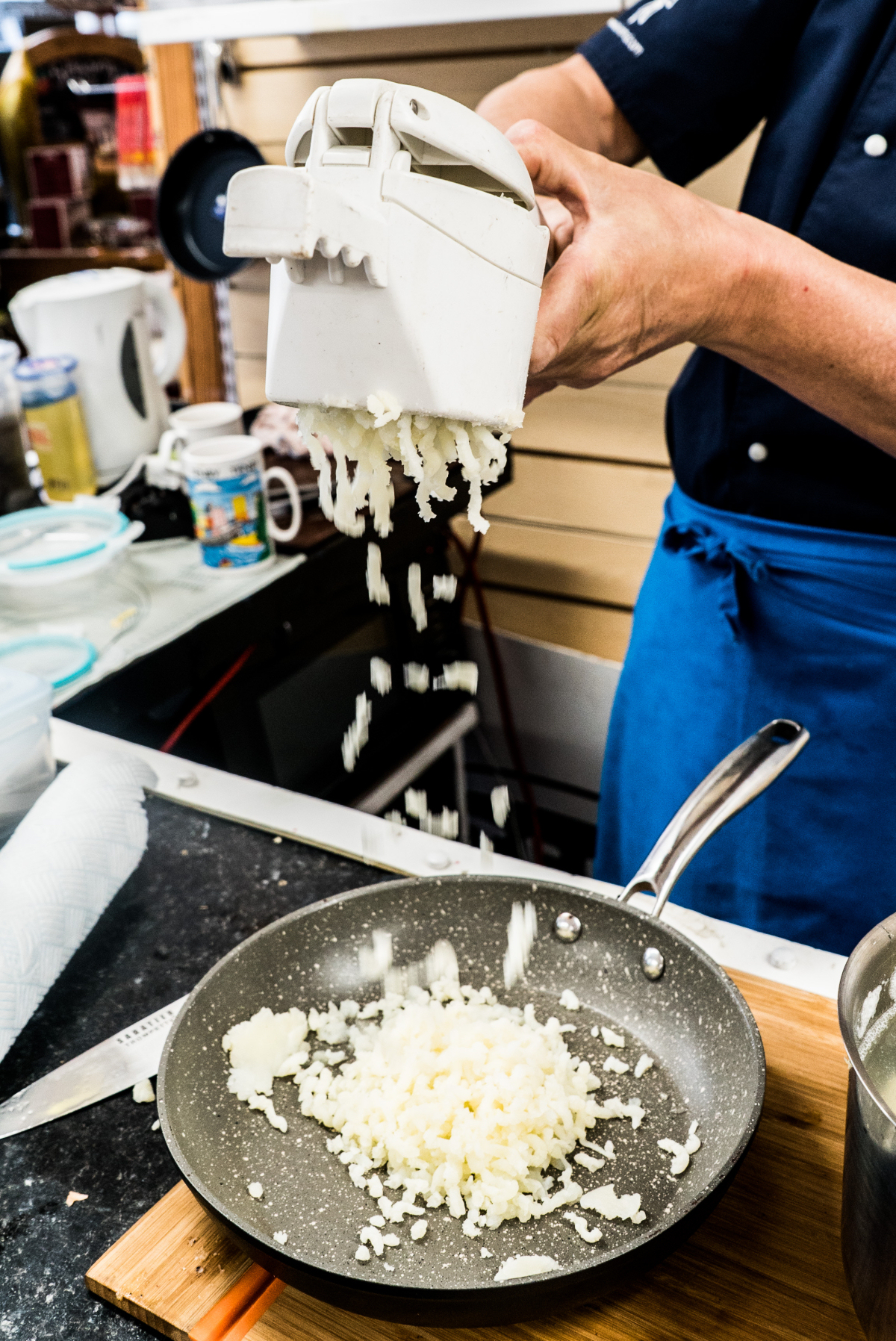 Place the salmon, fresh herbs, spring onions, sweet chilli sauce, mustard, chillies and salt & pepper into a large bowl and mix together well.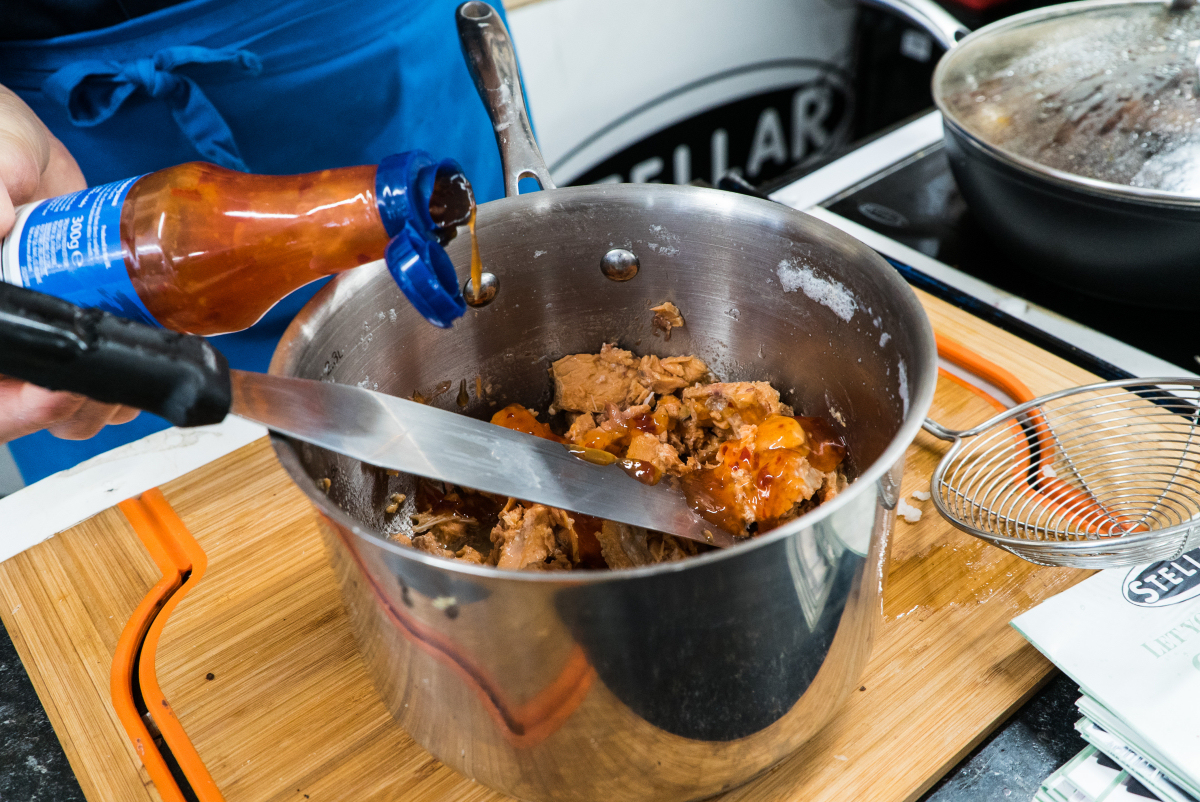 Mix together & shape
Add the cooled potatoes and a whole egg then mix well.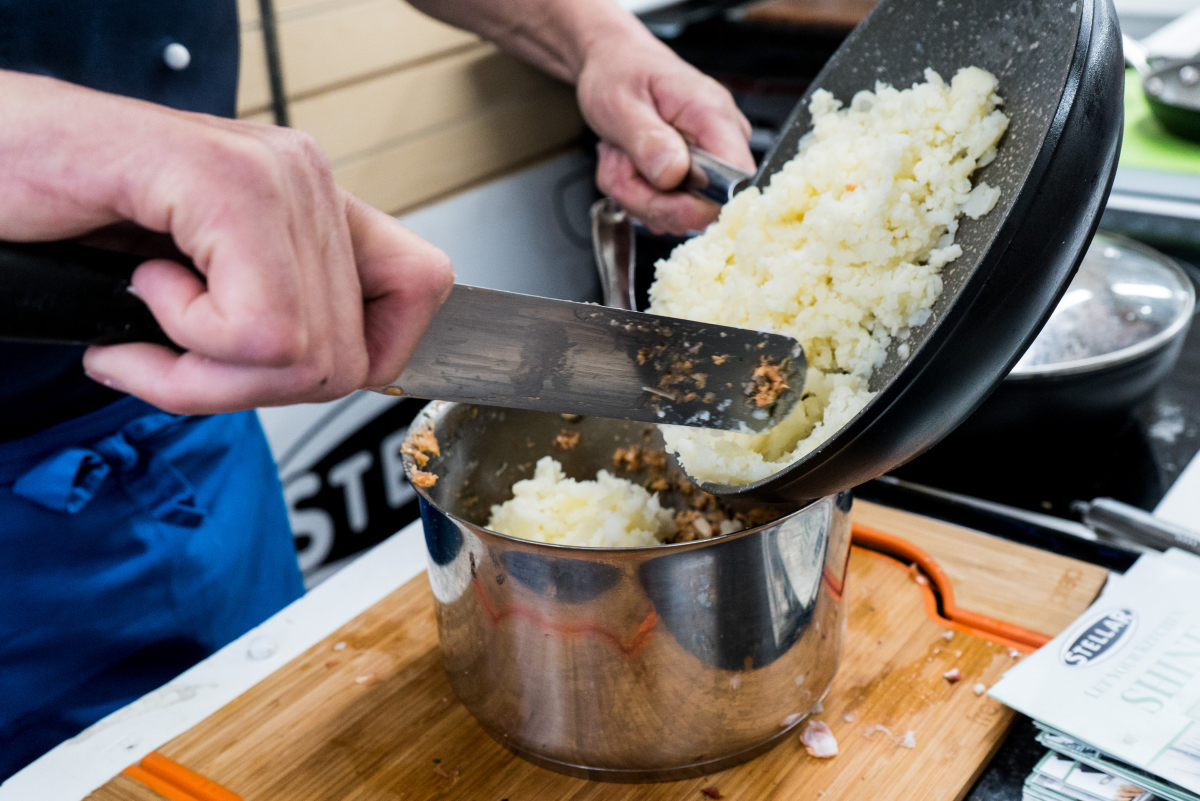 Add enough breadcrumbs to bind the mixture together then allow this to rest for 10 minutes.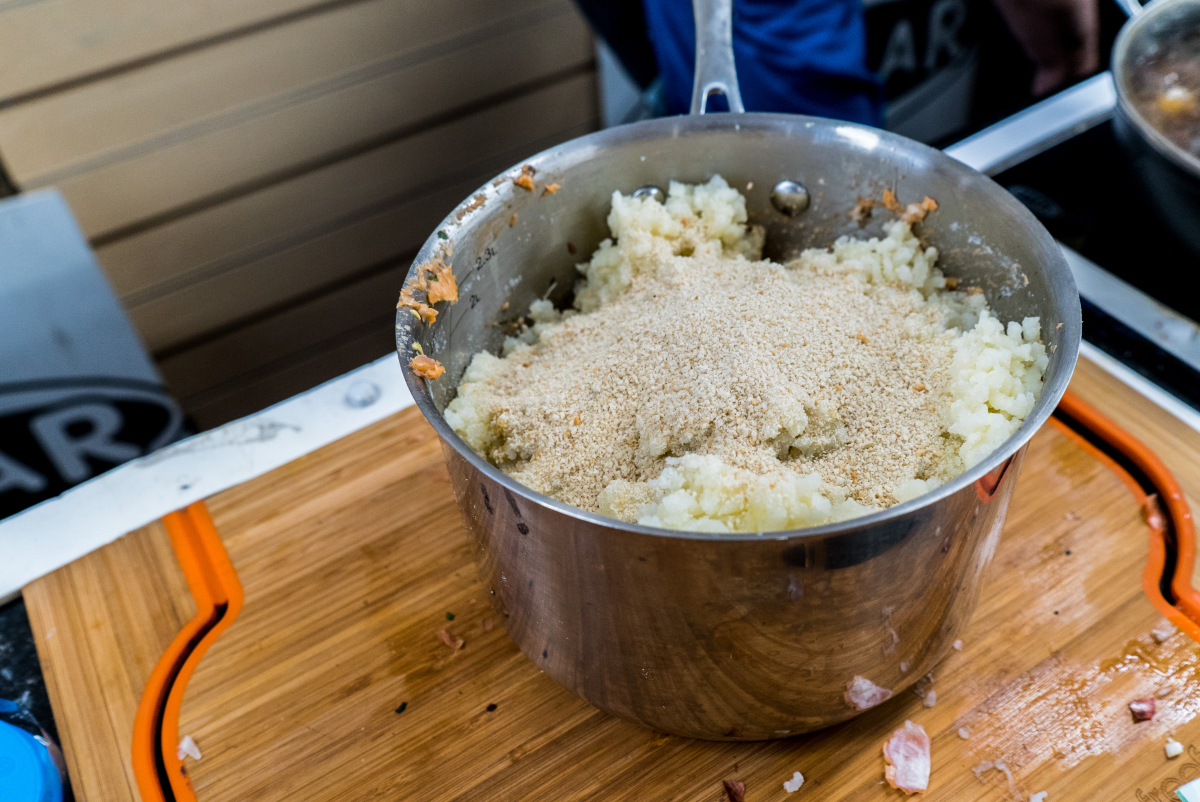 Roll the fish mixture into small balls, roll them in the flour, then dip into the beaten egg wash and then into the breadcrumbs.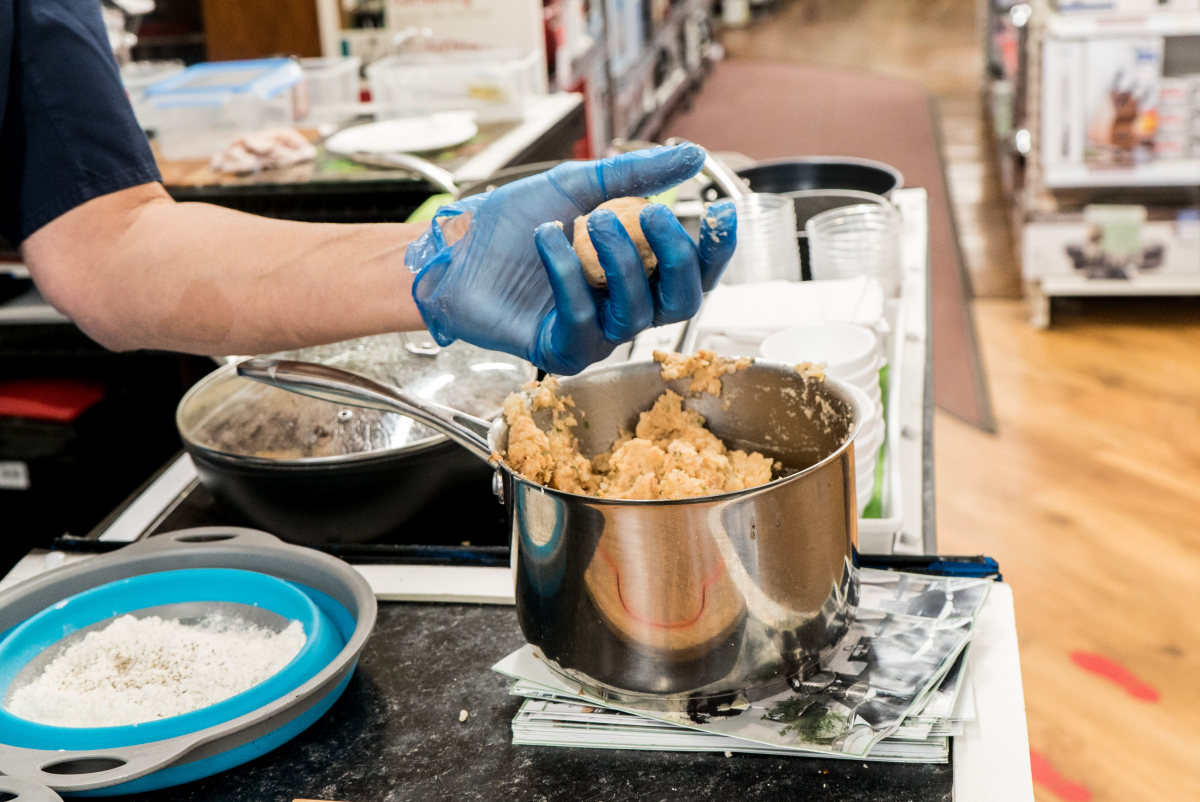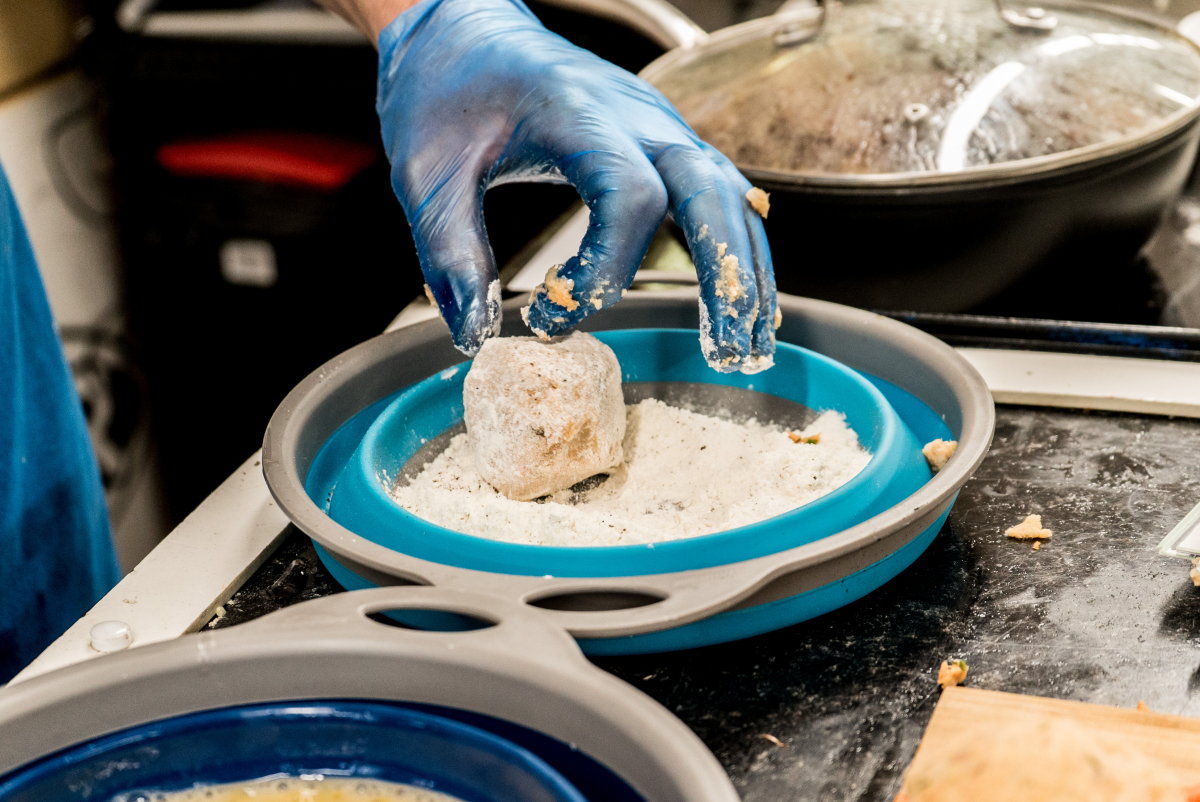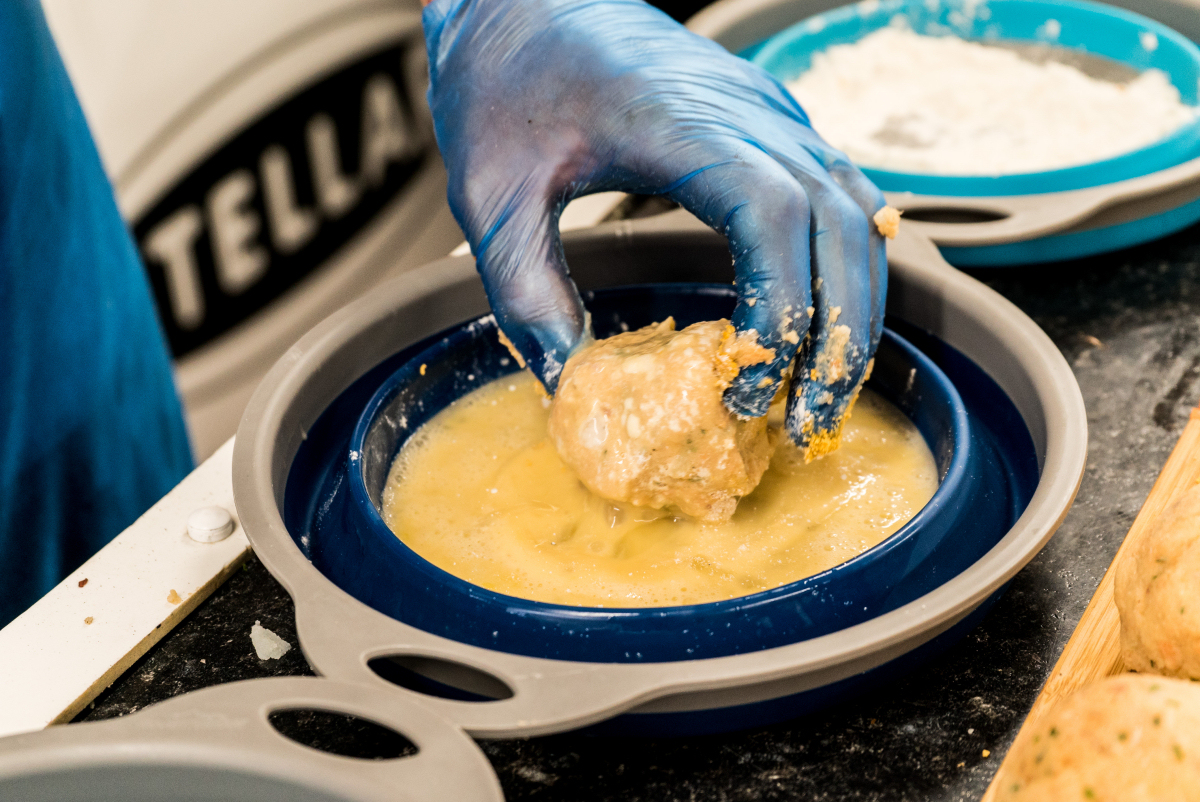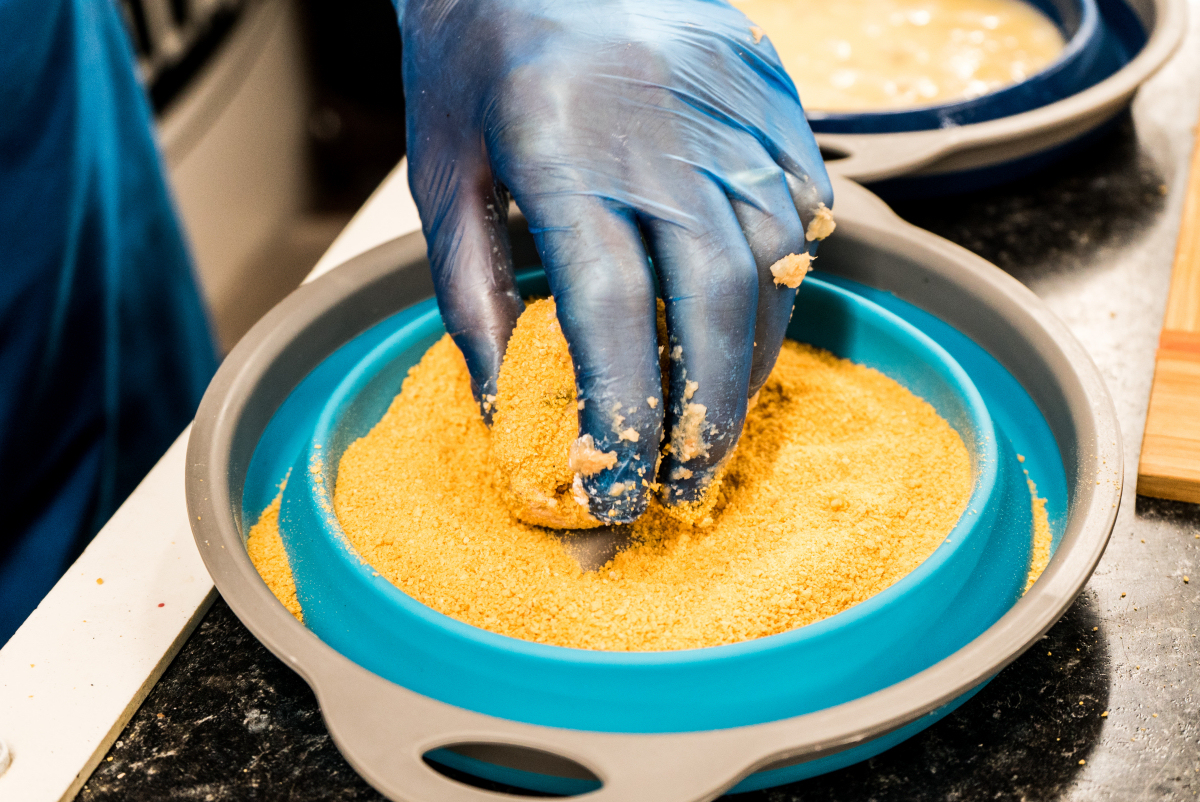 Cook and serve
Place enough oil to just cover the base of a 28cm Rocktanium fry pan and heat gently until hot. If you place a tiny sample of onion in the pan, and it sizzles instantly, then your pan is ready to go.
Carefully place the fish cakes into the hot oil and with the back of a turner, lightly press down on each fishcake to slightly flatten them.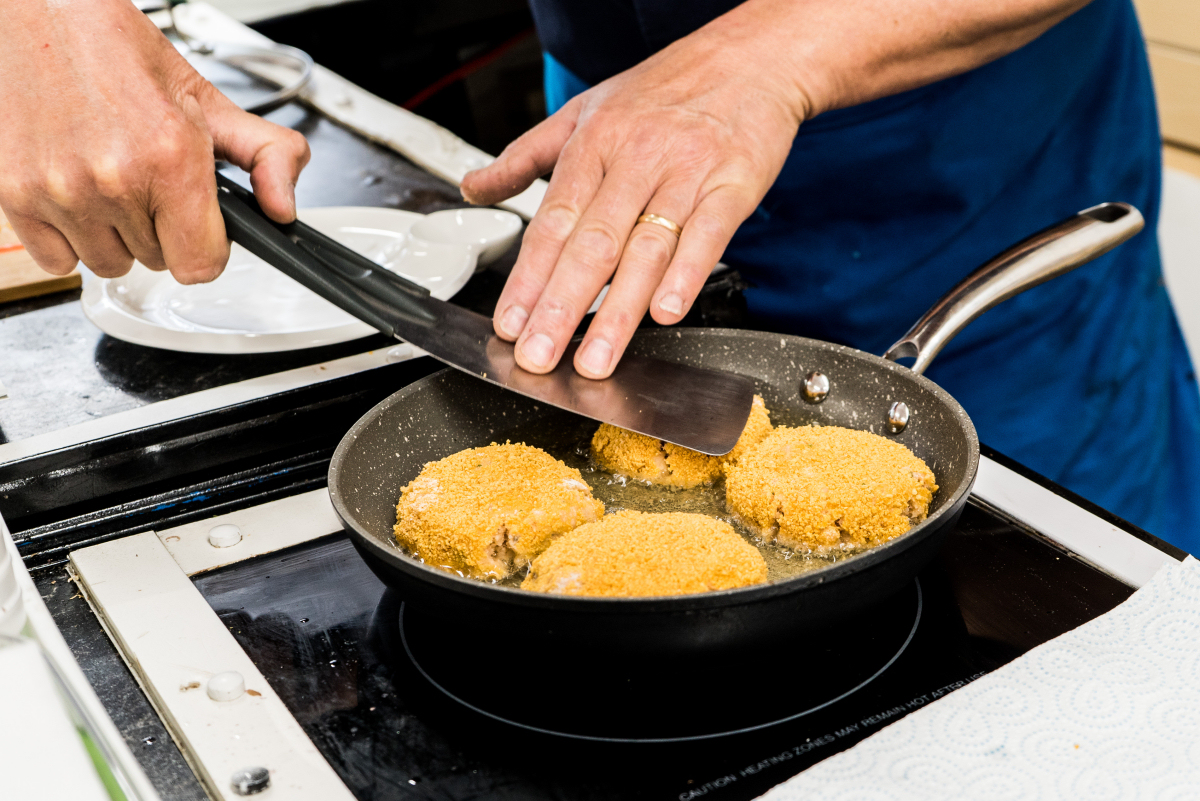 Cook on a low moderate heat and fry on both sides until crisp and golden.
Transfer to kitchen towel to drain off any oil and sprinkle with the fresh lemon juice.
And Voila! Your fishcakes are ready to serve.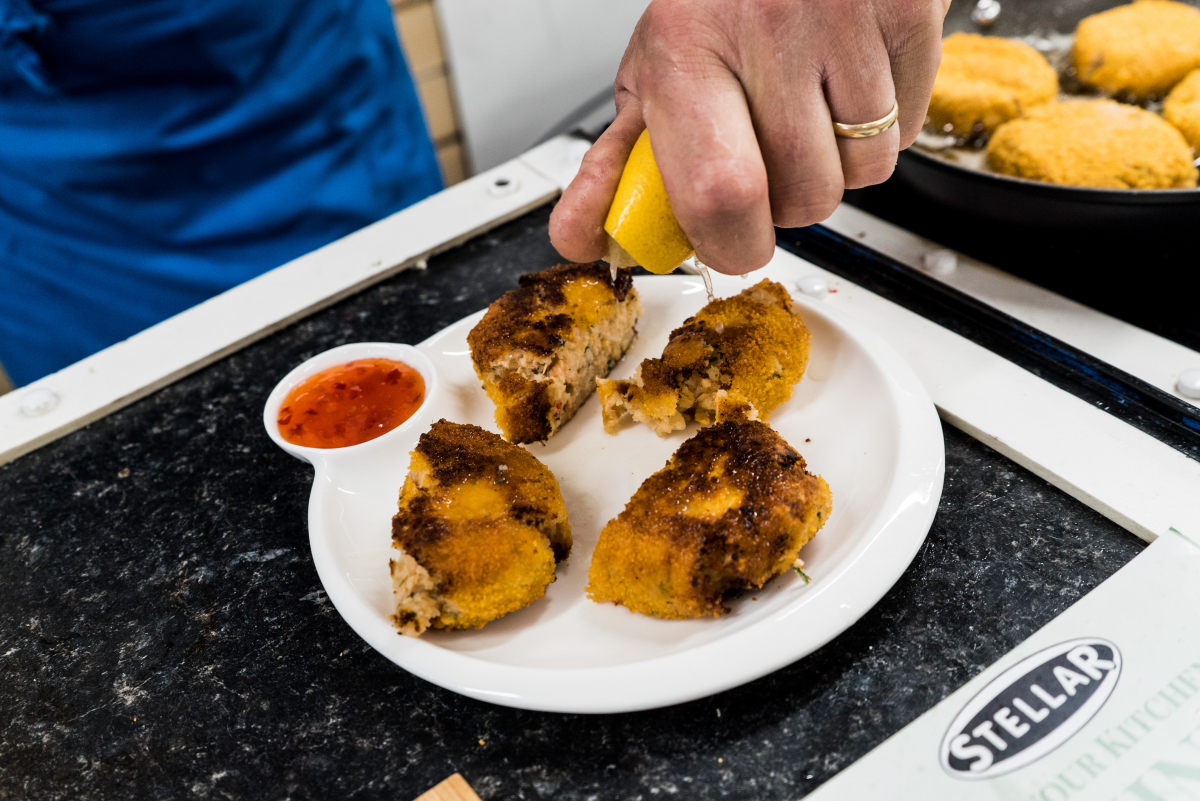 Malcolm suggests serving these scrummy fishcakes on a bed of peas and a green salad but this is entirely up to you!
This recipe was brought to you using Stellar cookware and we have a variety of their ranges available that will suit every kitchen. Visit our Stellar cookware department on our website.